Services
Solving Problems and
Advancing the Mission
Solving Problems and Advancing the Mission
We deliver high quality solutions that meet and exceed client expectations.
Our passion is to solve and advance our clients' challenging and important missions.
We leverage our wide-ranging experience and rigorous agile methodologies to deliver solutions that impact our clients' business objectives. We do this by quickly and efficiently assembling innovative, high quality solutions through a blend of open source, COTS, and existing solutions.
Specialized Services
What We Do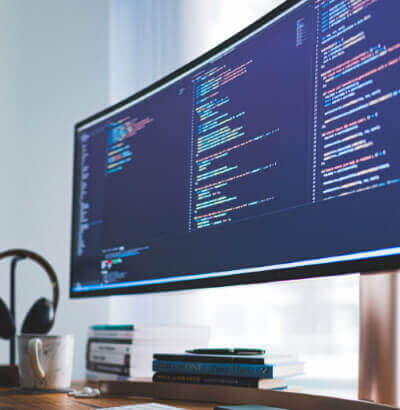 Custom Software Solutions
Counterpointe's robust custom software development capabilities are founded in the use of industry-leading open-source components. By leveraging these capabilities and a strong understanding of our clients' business needs, we have a proven track record to collaboratively deliver impactful solutions. We strive to blend innovative concepts with tried and true architectural patterns to lower delivery risk while also ensuring our solutions blend in emerging best practices. We actively contribute to open source projects. We leverage an evolutionary technical stack to help gain economies of scale across our projects through the application of highly fungible, knowledgeable resources to support client needs quickly and expertly.

Software Integration
Counterpointe has leveraged it's deep subject matter expertise and robust integration platform to help organizations integrate systems to maximize their investment in interconnected systems. The Counterpointe Integration Platform (CIP) is built on top of industry best practices and experience from working with the Intelligence Community, Department of Defense, as well as state, local, and private organizations. Organizations can build a united IT infrastructure and effectively and securely share data across systems.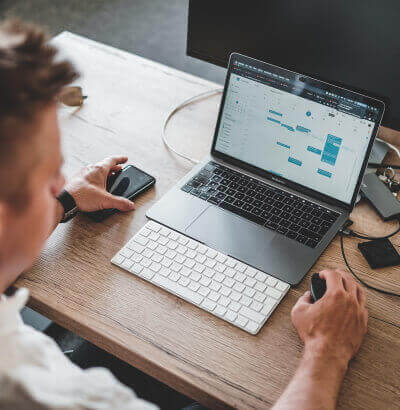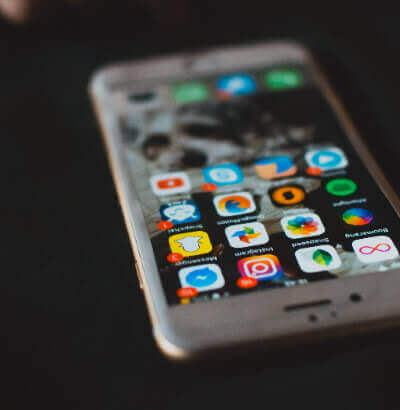 Mobile App Development
Counterpointe has experience bringing both online and offline mobile solutions to our customer base. Our staff has deep subject matter expertise in architecting and building solutions that gracefully support disconnected, interrupted, and low-bandwidth (DIL) solutions across numerous Department of Defense efforts. We have found that our model driven architecture approaches, in particular help quickly and consistently support solutions that can maximize capability across the various stages towards the edge of tactical operating environments.

Business Agility
At Counterpointe, we're all about business agility. We're a software consulting firm that prioritizes client satisfaction and helps businesses achieve mission success. We develop a holistic strategy that lays out a shared vision and executable plan for achieving your mission. To date, we have served as a premier consulting firm that consistently goes the extra mile to help businesses build, streamline and scale their organizational impact. We even have a proven process to ensure your business – regardless of its size or industry – can achieve the optimal results from your digital strategy.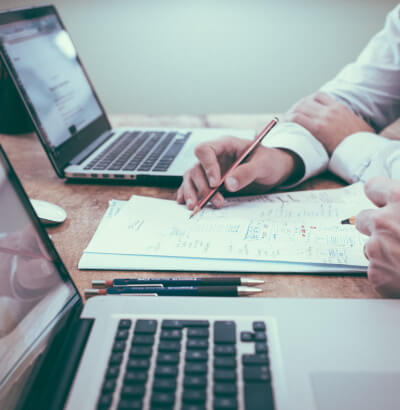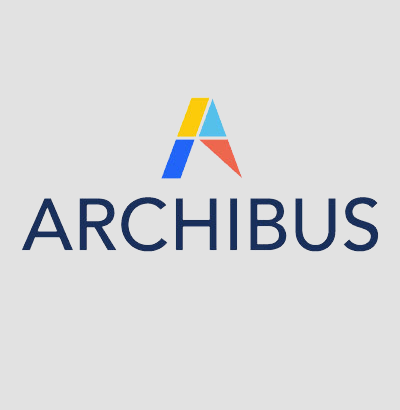 ARCHIBUS Solutions
As a top ARCHIBUS Business Partner, Counterpointe is especially talented in implementing the ARCHIBUS facilities and asset management solutions. As such, Counterpointe provides implementation support services to clients by developing holistic and integrated systems using the ARCHIBUS platform. Counterpointe is a trusted implementation Business Partner and a Value Added Reseller to ARCHIBUS, the #1 integrated workplace management solution (IWMS) in the world. Since 2009, Counterpointe has won numerous ARCHIBUS awards such as the "Best Partner and Community Excellence Award" for delivering excellent Integrated Workplace Management Solutions (IWMS). Link to learn more about ARCHIBUS.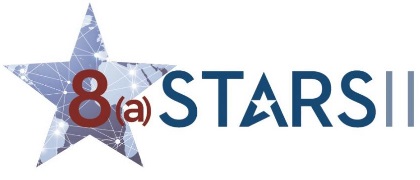 Counterpointe is 8(a) Eligible via STARS II. 8(a) STARS II offers the unique opportunity to contract with highly qualified 8(a) small, disadvantaged businesses. Using GWACs is a faster alternative to time-consuming and costly full and open competitions.

Counterpointe has successfully earned a Capability Maturity Model Integration for Development (CMMI-DEV) Maturity Level 3 rating for one of our major portfolios. This achievement reflects our commitment to adhering to and continuously refining best practices throughout the entire project lifecycle. Ultimately, this ensures that our mission of delivering impactful solutions is implemented in an efficient, timely, and cost-effective manner.
Contract Vehicle Information
Counterpointe has several contracts with Federal agencies that can be used to access our services.
Special Item Number: 132-51 - Information Technology (IT) Professional Services
GSA Advantage (search for Contract Number: GS-35F-0564X)
NAICS Codes
511210

Software Publishers
541511

Custom Computer Programming Services
541512

Computer Systems Design Services
541513

Computer Facilities Management Services
541519

Other Computer Related Services
541611

Administrative Management and General Management Consulting Services
511210 Software Publishers
This industry comprises establishments primarily engaged in computer software publishing or publishing and reproduction. Establishments in this industry carry out operations necessary for producing and distributing computer software, such as designing, providing documentation, assisting in installation, and providing support services to software purchasers. These establishments may design, develop, and publish, or publish only. These establishments may publish and distribute software remotely through subscriptions and downloads.
541511 Custom Computer Programming Services
This U.S. industry comprises establishments primarily engaged in writing, modifying, testing, and supporting software to meet the needs of a particular customer.
541512 Computer Systems Design Services
This U.S. industry comprises establishments primarily engaged in planning and designing computer systems that integrate computer hardware, software, and communication technologies. The hardware and software components of the system may be provided by this establishment or company as part of integrated services or may be provided by third parties or vendors. These establishments often install the system and train and support users of the system.
541513 Computer Facilities Management Services
This U.S. industry comprises establishments primarily engaged in providing on-site management and operation of clients' computer systems and/or data processing facilities. Establishments providing computer systems or data processing facilities support services are included in this industry.
541519 Other Computer Related Services
This U.S. industry comprises establishments primarily engaged in providing computer related services (except custom programming, systems integration design, and facilities management services). Establishments providing computer disaster recovery services or software installation services are included in this industry.
541611 Administrative Management and General Management Consulting Services
This U.S. industry comprises establishments primarily engaged in providing operating advice and assistance to businesses and other organizations on administrative management issues, such as financial planning and budgeting, equity and asset management, records management, office planning, strategic and organizational planning, site selection, new business start-up, and business process improvement. This industry also includes establishments of general management consultants that provide a full range of administrative, human resource, marketing, process, physical distribution, logistics, or other management consulting services to clients.